"Being eco-friendly isn't easy. Upcycling isn't always pretty. I'm here to change that."

-Elle, Creator and Founder of ELLERALI
Hi! My name is Elle. I'm the Creator and Founder of ELLERALI. When I started ELLERALI, I wanted to create dope, fresh designs that were multifunctional, and environmentally friendly. As a Marine Biologist, I didn't know much about sewing and fashion, but I knew how to solve problems and be creative. My mother bought me a sewing machine when I lived in Hawaii, and I learned how to transform my own clothes to items I really wanted. I moved home to California to help with my family, and took the plunge to start ELLERALI. I consider myself an environmentalist and fashion as my medium to spread awareness about our environment. I believe we should never settle for what we have now, when we can always strive to do better.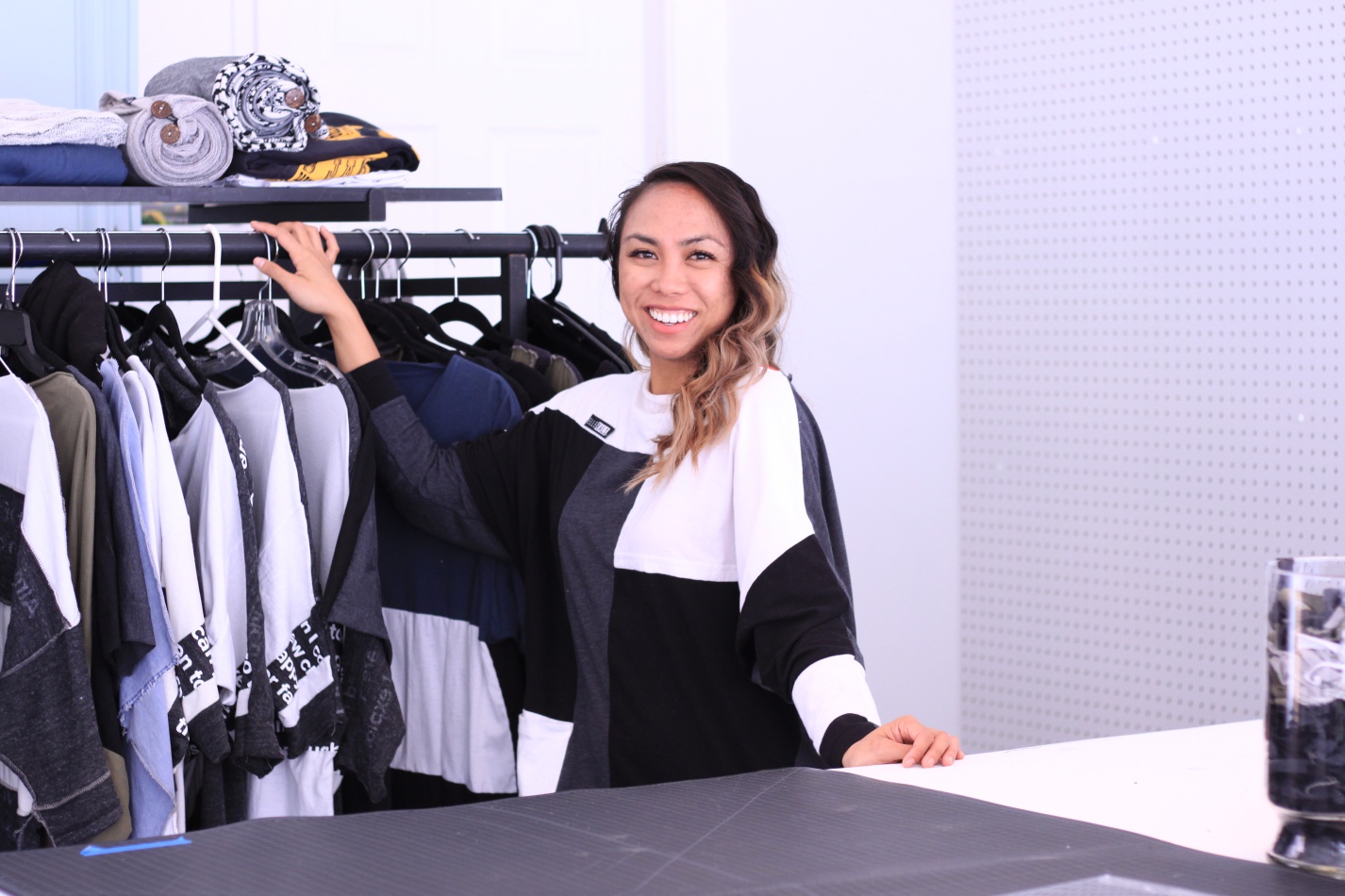 "The average person in the U.S. throw out ~70 lbs of textile waste a year."
- Council for Textile Recycling
Fact: To produce one cotton T-Shirt, it takes 700 gallons of water. That amount can feed one person water for 900 days.
T-Shirts are the most purchased garmet of clothing. It's comfortable, it's easily accessible, and it connects a consumer to their identity. They are also one of the easiest garments of clothing to discard. From an article written by Mattias Wallander, CEO of USAgain, he says, "The exact long-term environmental costs of clothing, footwear, linens and other textiles going into landfills is difficult to calculate, but we know what the harmful effects can be. Decomposing clothing releases methane, a harmful greenhouse gas and a significant contributor to global warming."

Handmade in LA. Recreated out of Upcycled Fabrics.